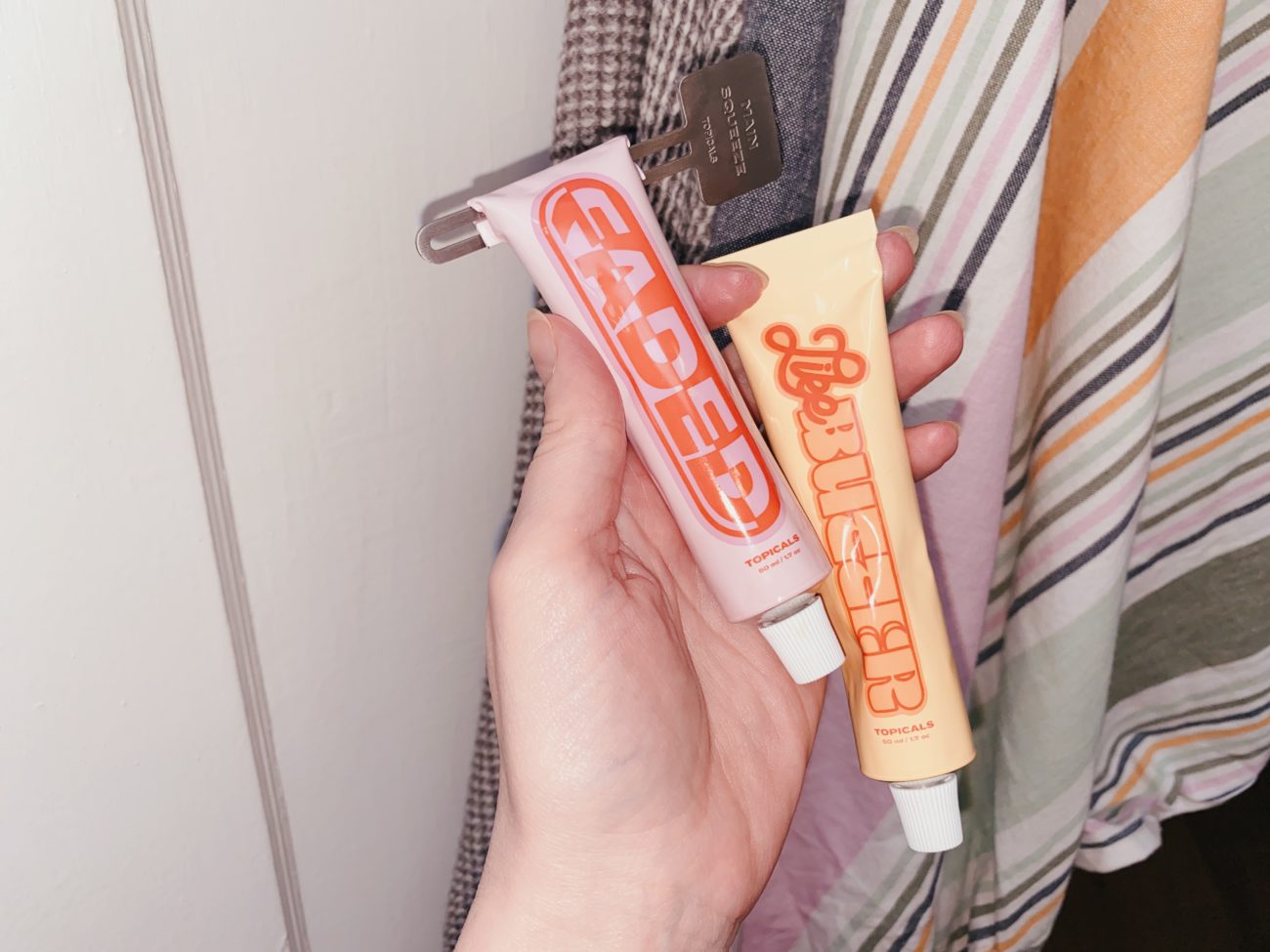 It's exciting to live in an era when anyone with enough will can up and start a beauty brand. It's not easy, it's not inexpensive, and there's a lot of noise to break through.
Three brands that have radically differentiated themselves from typical conversations in the beauty world: 19/99 Beauty, MOB Beauty, and Topicals. Read more to find out how.
19/99 Beauty
Founded by Camille Katona and Stephanie Spence, 19/99 Beauty aims to "narrow the generational beauty gap," that is, to challenge the notion that beauty is reserved for youth. Its belief that age does not define or negate one's beauty certainly resonates with me as I approach 40.
The brand debuted with a thoughtfully-curated assortment of Precision Colour Pencils, designed to be worn anywhere on the face in a multitude of ways. Full on bold colour, blended with their Tapered Multi Brush, or topped with their High-Shine Gloss for a lacquered finish.
What's special about this brand is its commitment to presenting beauty at every age. The way they portray women and their self-expression is truly refreshing on my feed.
Disclosure: Camille and I used to work together.
MOB Beauty
MOB Beauty emerged as an innovator in beauty sustainability, with refillable compacts and customizable palettes that are delivered in earth-friendly components and packaging.
Founded by M.A.C. legends Frank Toskan and Victor Casale, along with Beatrice Seguin, Alisha Gallagher, and Steve Blanchet, the brand positions itself as "earth-first" and is transparent about the materials used to produce their packaging. They offer instructions on how to recycle the various components, and note that a recycling program for their refills is coming this Spring.
Though refillable/customizable makeup is not new to the market, it's still far from the norm. It's nice to see a brand take on sustainability while offering a broad range of shades for eyes, lips, and face, at a more affordable price point than, say, Kjaer Weis. They also appear to be more focused on sustainability education—they address why they've used certain materials, what makes them recyclable, and how they will further improve the sustainability of their products and packaging.
I'm relieved to see their admission that reducing consumption reduces waste. Customizing a full face palette for your specific preferences and needs is a great way to approach conscious beauty consumption.
Topicals
Topicals truly takes the cake for me, in their effort to reframe the conversation around "good" skin. Founded by Olamide Olowe and Claudia Teng, Topicals creates balms and salves to treat common skin conditions like eczema and hyperpigmentation.
Their stance that "you make skin look good," and not the other way around, is a revolutionary shift amongst even the most inclusive of brands, where conventional beauty is still very much celebrated. What I would have given to see this kind of messaging in my teens and throughout my twenties!
The brand launched with two products—Like Butter, a hydrating mask, and Faded, a brightening treatment—using clinically-proven ingredients that were formulated alongside a scientific advisory board.
I love this hyper-focused approach to skin care while redefining what "good" skin even means, and look forward to seeing what's next from the brand.
Have you tried anything from 19/99 Beauty, MOB Beauty, or Topicals? What other brands in the beauty space are capturing your attention?