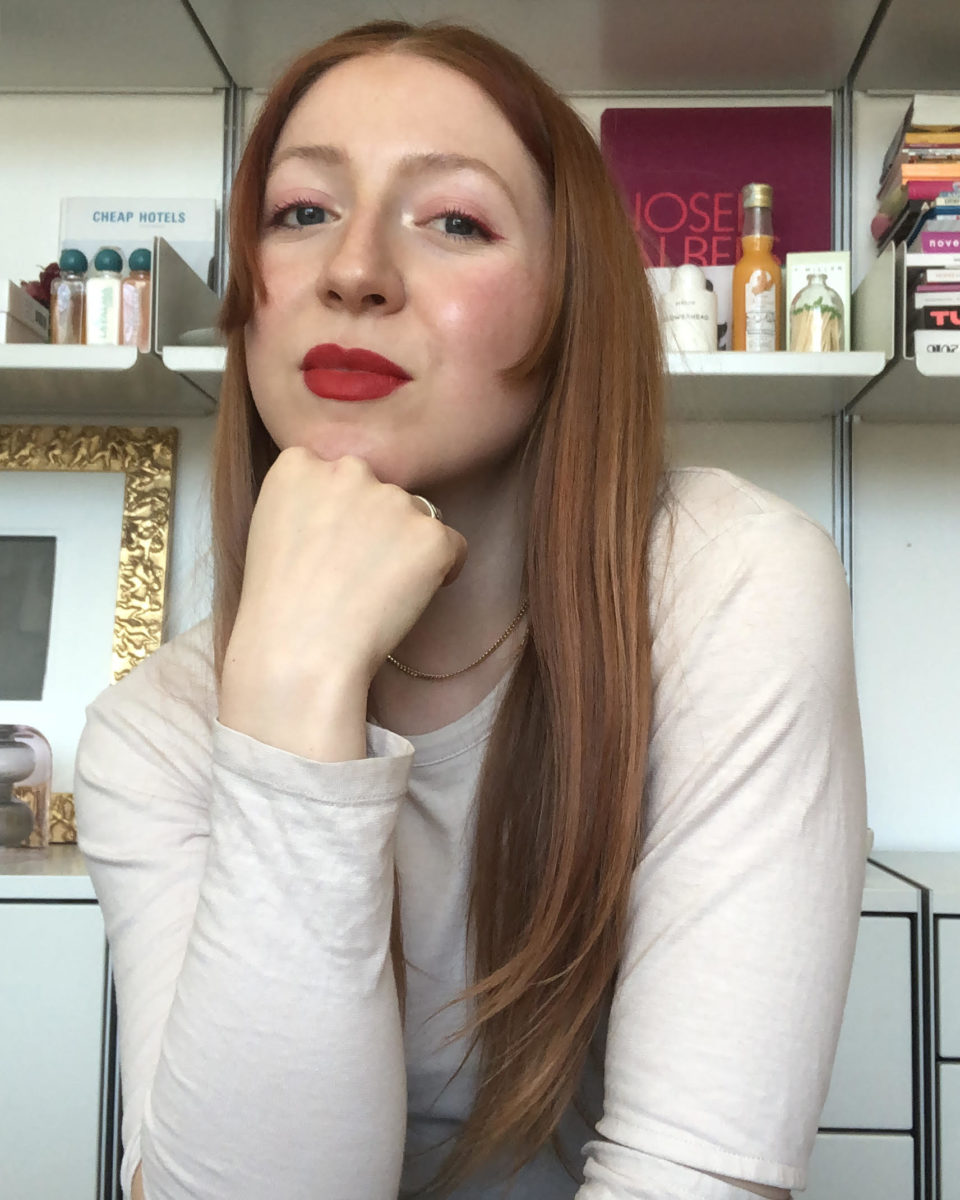 If you've ever wondered why I named this blog Plateau Beauty, it's because I felt that, as a woman in my 30s, I had reached a plateau of sorts. Brands weren't speaking to me. Influencers weren't speaking to me. Many of the ubiquitous trends didn't make sense for me, and the advice often given to women my age felt restrictive and old fashioned.
Six years later, my sentiments haven't changed much. I could count on one hand the brands I see that regularly feature women my age or older.
Enter 19/99 Beauty, a brand on a mission to change the conversation around age in beauty. Founded by Camille Katona and Stephanie Spence in 2020, the brand believes (rightly so) that beauty is not defined by age. And their minimalist approach to multi-purpose, easy-to-use products makes imagination central to their ethos. You can use their products as minimally or as maximally as you wish, no matter your age. And their creative certainly demonstrates that there's beauty in breaking all the so-called rules.
Below, a short chat with 19/99 Beauty Co-Founder Camille Katona, who shares why age diversity matters for her brand, and how makeup helped her through the whirlwind year that was 2020. Plus, discover her desert-island beauty products and what's next for 19/99 Beauty.
MN: It's so refreshing to see age diversity across your branding. Why is this so important for 19/99?
CK: Age diversity is important for 19/99 because we believe beauty has no age. For so long we have only seen young models in beauty, fashion, and marketing campaigns in general, but if we were to only show older models, we would be pigeon-holing them into another singular idea of beauty. We hope to change the conversation around ageing so that age is no longer a significant variable when defining beauty.
MN: You've spent a lot of time interviewing women and giving them space to talk about their relationship to beauty and makeup. What is the most memorable story or takeaway you have from these interviews?
CK: I would say our interview with Furaha Moye was one of the most memorable. We started by interviewing women of all ages within our community in Toronto, but when we had a meeting come up in New York, we started searching Instagram for interesting and inspiring people to interview while we were there. We found Furaha on @women.60.plus, an account by Susie Lang, who takes portraits of women over 60.
Furaha came to our hotel and we interviewed her in our hotel room. It was a surreal experience to interview someone you just met in such an intimate setting. Her energy was captivating – she just felt like a bright light. We had the opportunity to hear her full life story. She spoke about the importance of staying curious, looking beyond your peers to learn and grow, and how her beauty was a reflection, or a piece, of the beauty that makes up the universe. Her energy is what the world needs more of, and really embodies how we define beauty.
MN: What is a part of your beauty ritual that is most sacred to you?
CK: 100% makeup! I enjoy applying skincare sometimes, but most of the time it feels like a chore, like brushing my teeth. I've tried so many skin care products, but have never really noticed a big difference in results from skincare. Makeup has an undeniable transformative power which I find so much fun. The days that I have the time to put on makeup, play with different colours and textures, and the features I want to accentuate, that time is the most sacred to me. It's really cool to have simple tools that can completely change your appearance, and allow you to decide how you want to present yourself to the world. Some days that's just skincare, and some days that's winged liner and a bold lip.
MN: How has your beauty routine changed during the pandemic?
CK: I would say more pared down because I'm going out into the world less. But at the same time, we launched 19/99 at the beginning of the pandemic. I've had the time to really sit at home with our products and explore different applications. I didn't wear makeup the first two weeks of the lockdown. But makeup makes me happy and gives me a sense of normalcy, so I've been wearing it almost as much as I was pre-pandemic.
MN: What's one product you can't live without these days?
CK: I've been really enjoying the Pai Rosehip Bioregenerate Oil. It absorbs nicely and helps with my redness. And the Aesop Damascan Rose Facial Treatment. I'm obsessed will all things rose. This is my all-time favourite skincare product that I always layer into my routine for hydration.
MN: What can we expect to see next from 19/99 Beauty?
CK: We plan to focus on makeup kit essentials, and different products that explore colour and texture. We don't want to put too much product out there because whether your product is recyclable or not, excess product is still an issue that leads to a greater carbon footprint. We will continue to focus on versatility, so that people can still have the ability to play with makeup and create a variety of looks with less.
You can shop 19/99 Beauty online in Canada at 1999beauty.ca, in the US at 1999beauty.com, and in the UK at cultbeauty.co.uk.